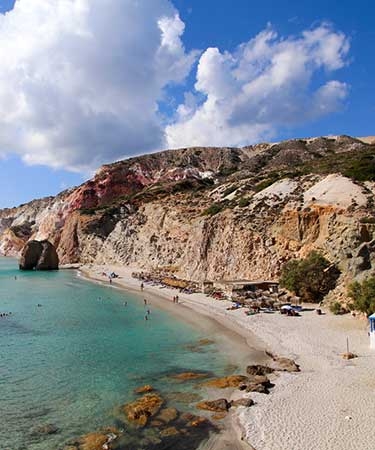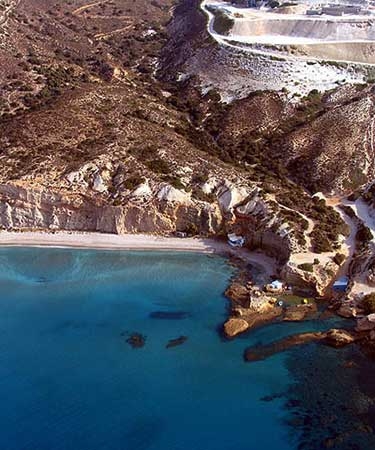 Firiplaka Beach Milos
Milos Car Rental
Right next to the lovely beach of Tsigrado lies the superb beach of Firiplaka. It is a long beach with silver sand and huge colored rocks forming its coastline. The waters in Firiplaka are really exotic: crystalline and shallow green-blue, they never fail to enchant anyone who had the chance to swim in them.
Would you like to visit Firiplaka Beach, Milos?
Make a reservation request right now!
Reservation Request