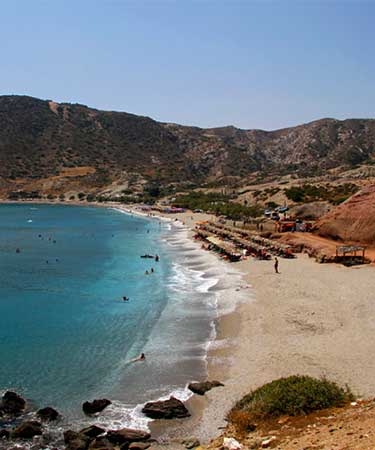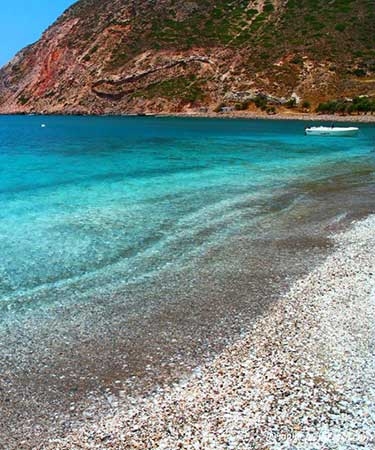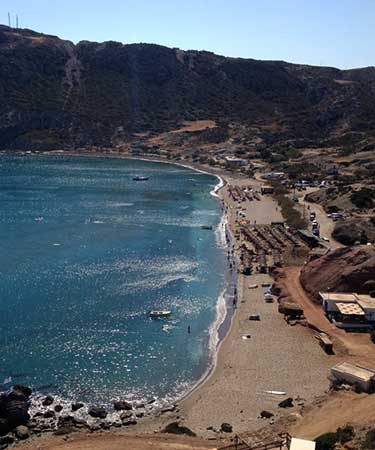 Agia Kiriaki Beach Milos
Milos Car Rental
Agia Kyriaki is a beautiful beach located on the southern side of Milos, about 12 km from Plaka village and 8 km from Adamas, the port of the island. Agia Kyriaki distinguishes for the lovely sand and the white pebbles along the waterside. This is among the most beautiful beaches in Milos, for the crystal waters and the wild rocky landscape. This is a great place to practice waters sports.
Several private coves can be found around Agia Kiriaki and some of them are unofficially used for natusim. Along the beachfront there are several restaurants, cafeterias and beach bars. To access the beach, follow the road after Zefyria village.
Would you like to visit Agia Kiriaki Beach, Milos?
Make a reservation request right now!
Reservation Request